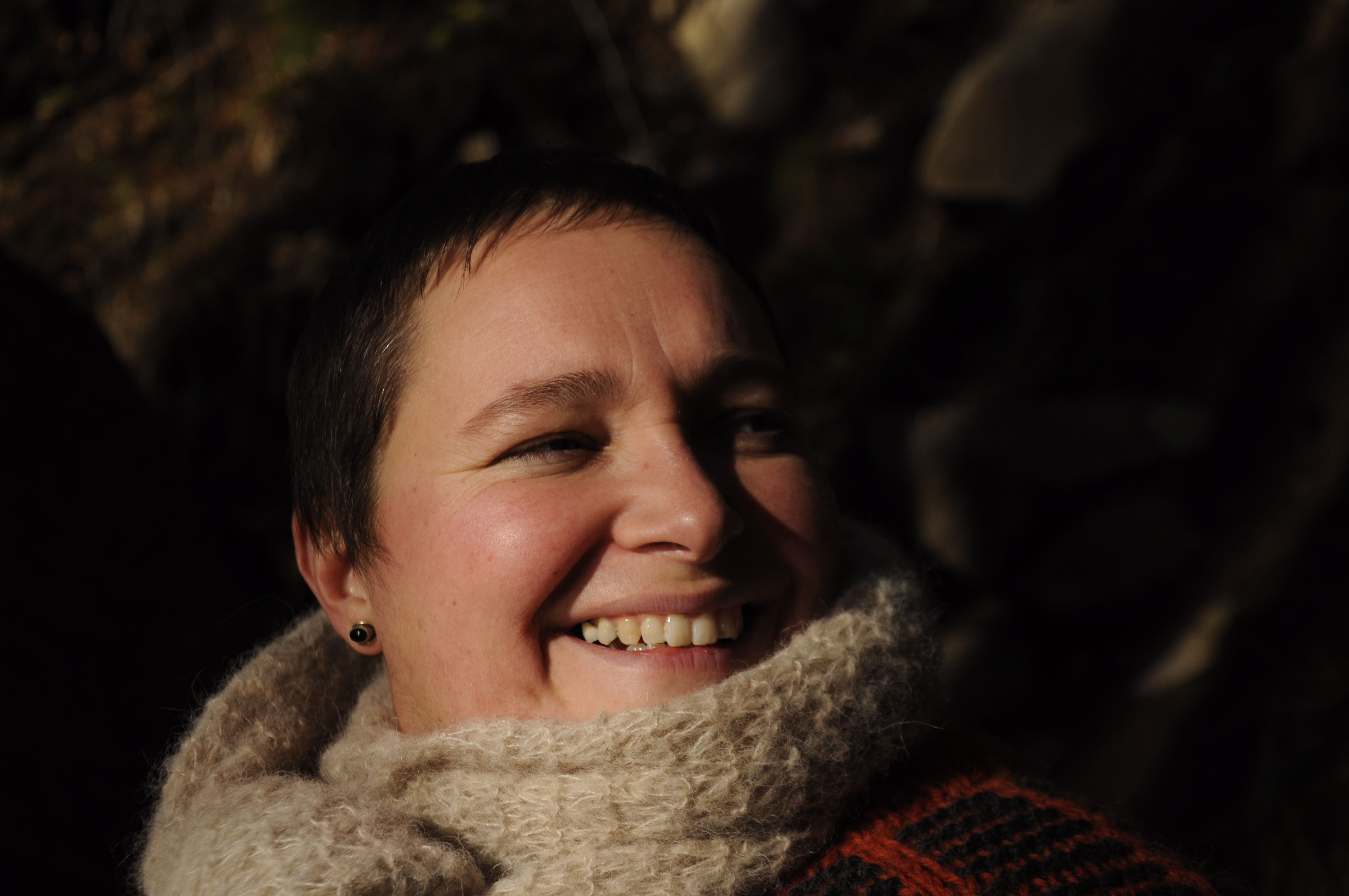 Mais qui est la Patte de l'Ourse ?
Impossible de mettre une photo sur la page du site (oui, l'informatique et moi, c'est pas ça...), du coup, je me décide à vous mettre ma trombine ici, afin que vous mettiez un visage sur qui fabrique les ouvrages de la Patte de l'Ourse. 
Je suis Nadine. J'ai 43 ans et j'habite en Auvergne au pays des Volcans, des lacs, des forêts et des cailloux.
Devrais je vous expliquer comment j'en suis venue à aimer autant travailler la laine ? Et bien mes grand mères m'ont appris à tricoter quand j'étais petite... c'était déjà prenant. Mais il y a une 10aine d'années, j'ai remis le nez dedans et je ne l'ai plus jamais ressorti : le monde de la laine est vaste, on en apprend tous les jours. 
Who's behind La Patte de l'Ourse ?
I couldn't put a picture of myself on the main page of the website, so I decided to show you who I am here. 
I'm Nadine. I'm 43. And I live in Auvergne, in the center of France where you can find volcanoes, lakes, mountains, rivers, forests and stones. 
I learnt how to knit with my 2 grand mothers when I was a kid. And about 10 years ago, I fell in love again with yarn, and fleece... It's a great big world where I can learn something everyday.