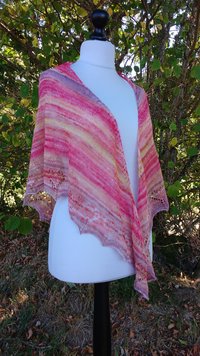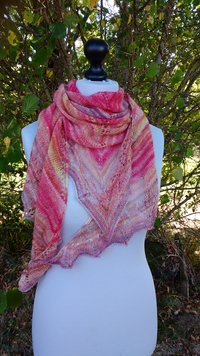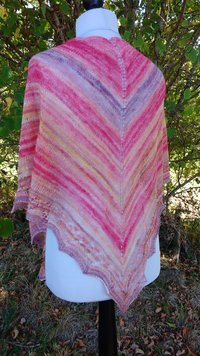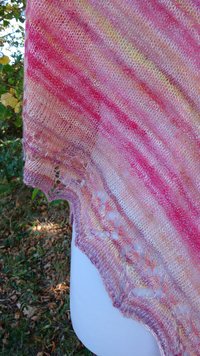 Romance - Châle tricoté main
Châle tricoté à la main, en forme de coeur avec bordure coeur, qui peut aussi se porter en chèche ou écharpe. C'est un châle tout léger et soyeux en BFL (mouton Blue Faced Leicester), soie, bébé chameau et fibres d'algues.

Le fil a été teint à la main avec des envies acidulées, puis filé main fin pour garder le côté léger. 

Design : La Patte de l'Ourse. 

Lavage doux à la main
-------------------------------------
This handknit shawl has a heart shape with more hearts on the border. It is very soft and light to wear during chilly evenings for example.  
The yarn was handdyed before being finely handspun. 
Content : Blue Face Leicester wool, silk, baby camel, and seaweed.
Design : La Patte de l'Ourse
Handwash gently.